WIVES
Josephine Dillon (1924-1930)
Drama and voice coach teacher, she convinced Gable to use his middle name of Clark for his acting career. She was 14 years his senior.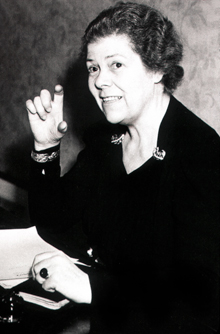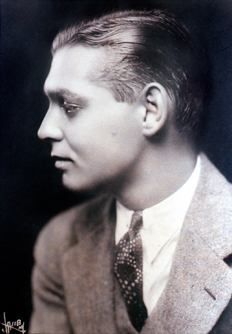 Gable at the time of his marriage to Josephine Dillon, 1926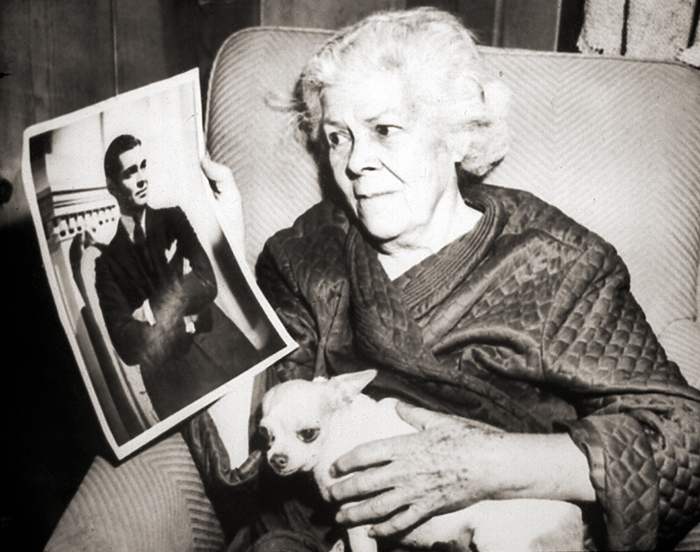 Ria Langham (1931-1939)
Wealthy Texan socialite, she taught Gable all the social graces of high society that he needed to know. She was 17 years his senior and had a grown daughter and son.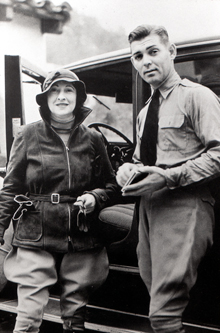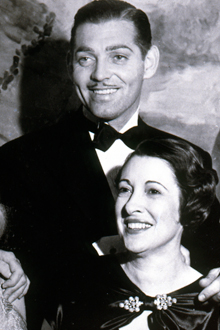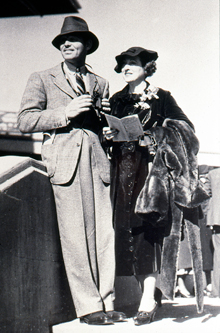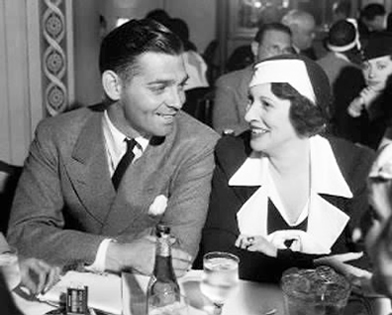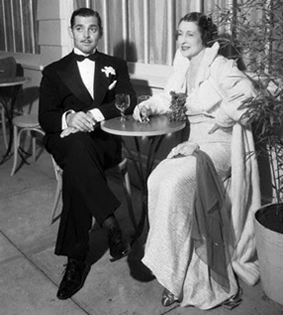 Carole Lombard (1939-1942)
Hollywood film star and comedienne, she was the great love of his life. He called her "Ma," and she called him "Pa." Unfortunately, she was killed in a plane crash on January 16, 1942 while returning home from Indianapolis where she had just sold over $1 Million of war bonds. She was 33.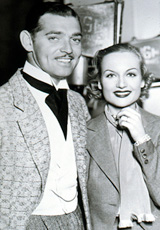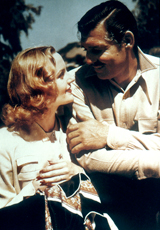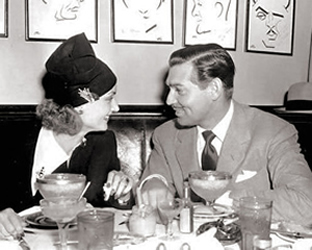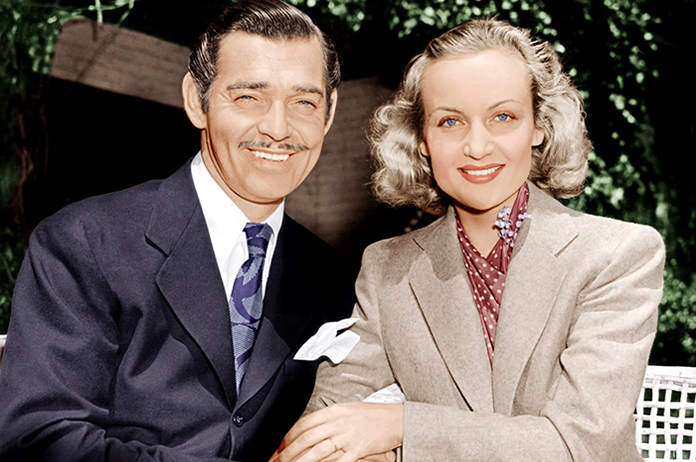 Lady Sylvia Ashley (1949-1952)
British socialite of London high society, she was too English for Gable's taste. The marriage ended bitterly.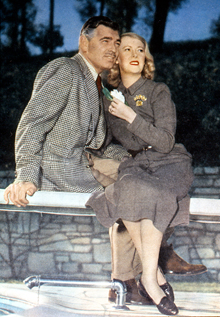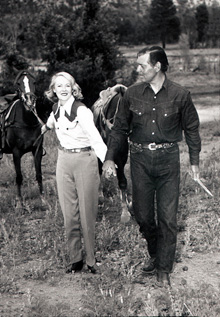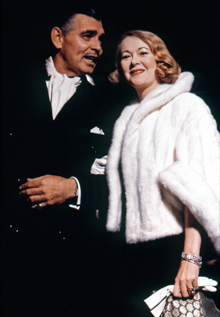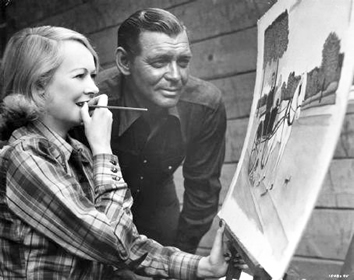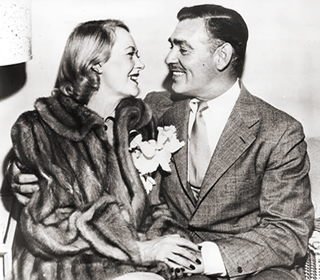 Kay Williams Spreckels (1955-1960)
Hollywood starlet and model, divorcee with 2 children, she finally gave him the family he wanted. She gave birth to his only son, John Clark Gable, in 1961. Gable did not live to see his son.